Coastal Seascape at Sawtell, situated near Coffs Harbour, New South Wales, Australia.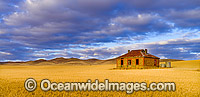 Historic and abandoned farm house, resting in a wheat field situated near Burra, South Australia, Australia.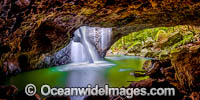 Natural Bridge, a naturally formed rock arch over Cave Creek, situated in Springbrook World Heritage National Park, Springbrook Plateau, south-east Queensland, Australia. Springbrook National Park is part of the Gondwana Rainforest.